Keyboard controls and instructions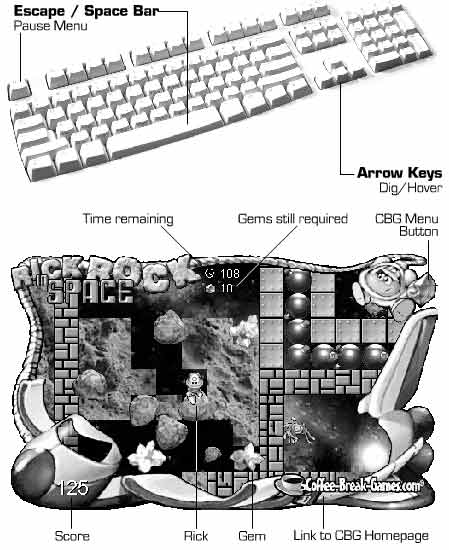 Welcome to the S.W.A.T. team of the Pacific Haven Police Department!
Take a seat in the cockpit of the M.A.S.C. 1, the Mobil Armed Security Craft, our newest acquisition in the area of crime fighting.
In police car mode you can increase speed by using the up arrow and brake or move backward with the down arrow.
To steer, just use the left or right Arrow key.
If things get too hot just press the Shift key and your vehicle is transformed into a Humanoid Robot Fighter.
Use the arrow keys for control, and defend yourself against attackers by using the Automatic Weapon triggered by the Control key.
Pause your mission by using the Escape key or Space Bar.
Choose wisely when considering your technical options. In police car mode your M.A.S.C. 1 can travel great distances quickly, but is more susceptible to incoming attack and has difficulty removing objects.
In Robot mode you can use the concentrated power to move unwanted objects or move about with more agility.
Many objects can also be moved by firing your weapon but Watch Out! Some of them are highly explosive and could begin a devastating chain reaction...